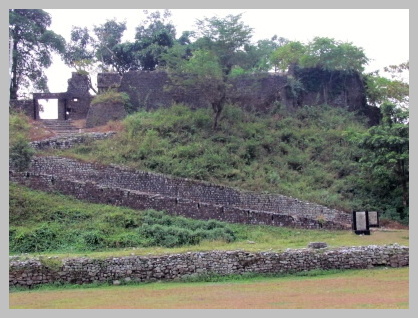 Santrabari is the starting point of your trek to Buxa Fort and Lapchakha. From here your 4 km trek to Buxa Fort starts. This trek is through dense forest, hills and picturesque surroundings and leads one upto the Buxaduar Forest Bungalow.
This place is a haven for nature lovers, bird watchers and Trekkers. Buxaduars is, in fact, famous for its prison fort. This fort was used as a Detention Camp by the British, because of its remoteness during the Indian Freedom Movement. Many freedom fighters were imprisoned here. However, after independence, it served as a refugee camp for Tibetans and Bangladeshis.
The fort is in ruins at present, but its historical significance is hard to miss once you are there. Buxa Heritage Museum and the Nature Interpretation Centre are other places of attraction.