Dooars|Dooar|Duars|Dooars tourism|Gorumara|Dooars Travel|Dooars Hotel
DOOARS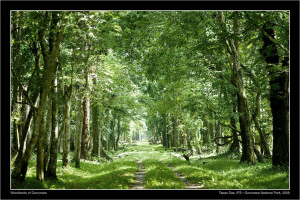 The Western Dooars is known as the Bengal Dooars and the Eastern Dooars as the Assam Dooars. The Dooars valley (also called Duars) stretching from River Teesta on the west to River Sankosh on the east, an area coving roughly 130 km by 40 km, the Dooars forms major part of the Jalpaiguri district.
Dooars comprises part of Darjeeling, Jalpaiguri and district of Cooch Behar in the North West Bengal. Many rivers like Teesta, Torsa, Jaldhaka, Dyna, Neora and Sankosh meander through the woods enriching the grasslines.
Dooars provide feasible habitats for various wildlife species like one-horned Rhinos, Bison, Peacocks, to name a few.